eAlicia eLearning
Information is power, share your knowledge
Train your employees and increase productivity
Train according your needs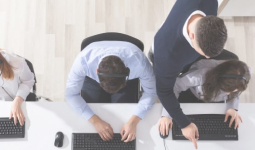 Create induction courses for each of your newly arrived employees.
Learn where and when you want because eAlicia is a Cloud platform.
Perform product tests, analyze the behavior of your users and get a good positioning.
It quickly detects inefficiencies and corrects them with the appropriate training for each of them.
Collect the opinion of your agents or students to improve their knowledge.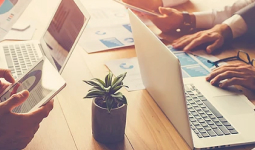 You have our support whenever you need it to help you make your course.
You will be able to keep track of each worker and improve knowledge for optimum productivity.
With eAlicia eLarning you can enroll all your employees who require training.
Advantages of eLearn training
Learn anytime and anywhere
eAlicia is a Cloud platform, students can access courses or training wherever they are. 
Evaluators will be able to monitor students progress to know where and when to make additional comments. Thanks to simplified workflows, more energy can be invested in giving students constructive and personalized recommendations.
Copy previous courses and training
Save time on topics and duties from one class to another. You can modify them as needed and publish them in other courses or new classes.
The eAlicia eLearning platform is a suite of interactive online services that provides tools and resources (content) to trainers, students and others closely related to education within a company or educational institution.